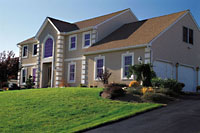 Buying a home is an exciting and complex adventure. It can also be a very time-consuming and costly one if you're not familiar with all aspects of the process, and don't have all the best information and resources at hand.
One of my specialties is representing the best interests of Washington, DC Metro area buyers throughout the home buying process. My comprehensive, high-quality services can save you time and money, as well as make the experience more enjoyable and less stressful.
If you're like most people, buying a home is the biggest investment you will ever make. So whether you're buying a starter home, your dream home or an investment property, why not take advantage of my experience as a local market expert for the Washington, DC Metro area to make the most informed decisions you can, every step of the way?
The following articles provide useful information and are a great place to start if you're considering buying a home.
---
Here are the most popular home buyer resources on this site. Whether you are a first time buyer or an experienced investor, these links are sure to help you find your dream home at the best possible price.
Search The MLS - Search the MLS list the Realtors
My Listings - View my current inventory of homes
Other Homes - View list of homes with special offerings
Company Listings - View all homes listed with Re/Max Specialists Asssociates
FREE SPECIAL REPORTS
Buy with ZERO Down -A new program allows buyers to buy a home with little or no downpayment.
13 Extra Costs - A new report has just been released which identifies the 6 most common and costly mistakes that homebuyers make when moving up to a larger home.
Save Thousands - How to Save Thousands of Dollars When You Buy
Lease To Own - How to go from Renting to Owning in as little as 12 months.
HOTLISTS OF HOMES
SPECIAL PROGRAMS